Thursday, March 30th
(Adapted from #NoRussiaProbeNoSCOTUSRobe & Center for American Progress Action Fund)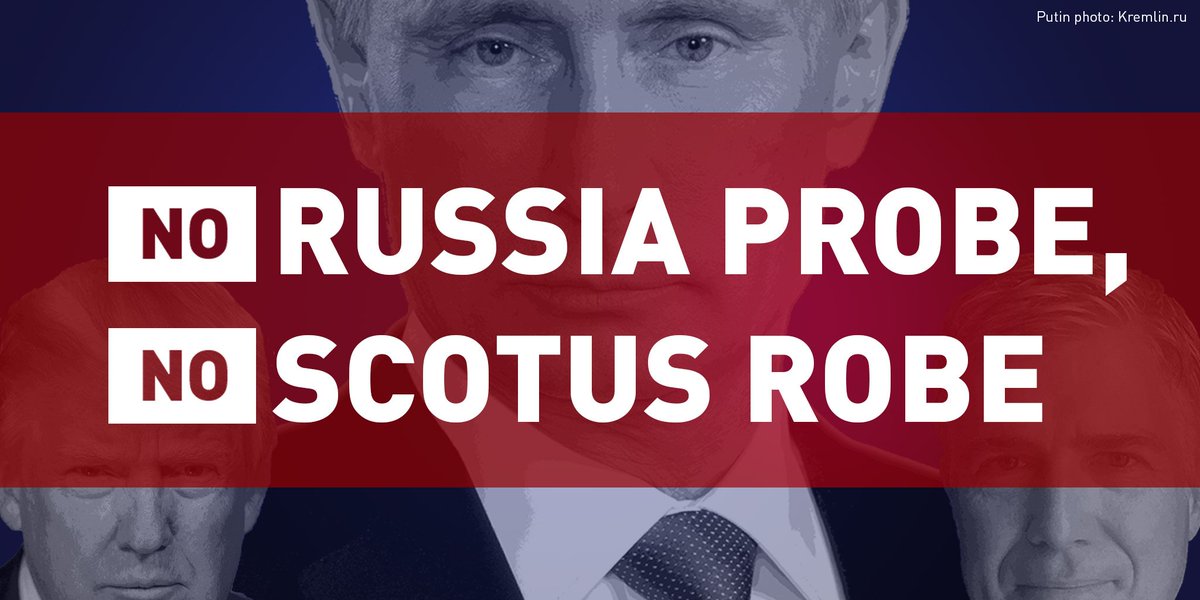 Senate Republicans held the Supreme Court vacancy open for more than a year and now are trying to rush through a nominee despite serious concerns over the administration's possible interference in our elections.

Trump should not be able to move forward with Gorsuch's nomination until an independent investigation into Russia's interference is complete. Now is the time to ramp up the pressure on your Senator.
Action for today
Visit NoRussiaProbeNoSCOTUSRobe.com for all the info you need to resist Gorsuch's nomination - it's a comprehensive compilation of actions that you can take if you have one minute, two minutes, or more.  

Then turn out on Saturday in NYC for The People's Filibuster.
Do you like this post?